The title of this exhibition reflects on the journey I made during my two years at Penn State. As an artist I spent my two years moving from working on pure book forms onto the wall as a way to expand the accessibility of the work that I was doing.
The exhibition featured several visual poems that use a small grouping of prints over 3-5 prints to create dynamics in their own relationship through repeated visual language.
In the center of the gallery I displayed a series of both bound, and accordion fold books.
Paired with the books were three poems that were written in conjunction with the book projects.
One of the central pieces of my exhibition was the Villanelle. This piece uses visual language and separated prints to match up to the rhyme and page turn structure of a villanelle.
In the back of the gallery, I created an installation of prints titled "I Crawled Inside". This installation worked with similar repeat patterns to the smaller poem pieces, but also worked on framing smaller sections into individual works inside of the immersive work.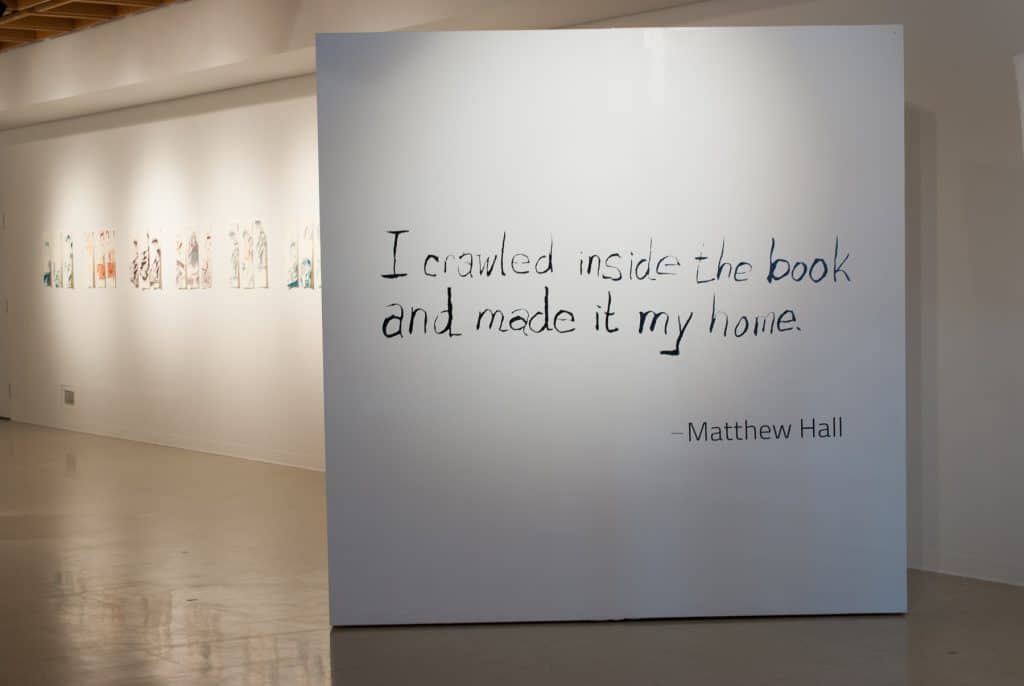 Thesis Statement
My Full MFA Thesis is available for download here: